It's official…no more white shoes. I hope you had a funderful summer and that you are looking forward to fall with its cooler weather, hearty soups and cozy nights.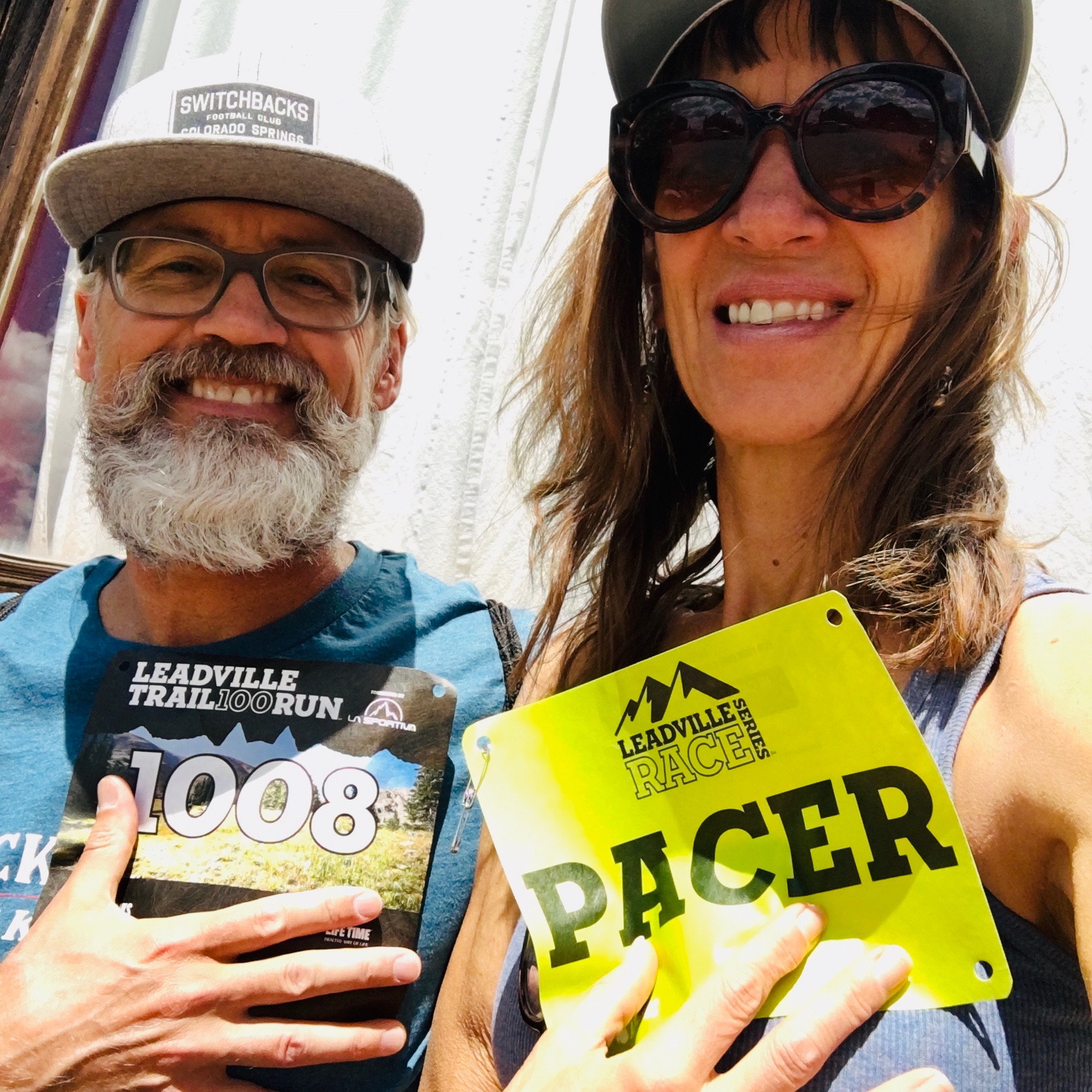 But before we get ahead of ourselves, I'd love to share with you a highlight from my summer. In August, I had the pleasure of participating in the Leadville Trail 100 Run. No, I didn't run 100 miles myself, but my boyfriend Rob did, and I was his Crew Chief. This role comes with tremendous responsibility — you have to schlep all of your runner's gear, food, extra clothes and water, along with anything else they might need such as blankets and chairs, to different aid stations along the course. I was terrified I'd mess up and not make it to where I was needed.
Fortunately, my worry did not manifest into that nightmare. I was always where I was supposed to be, mostly with what Rob required, and 28 hours, 41 minutes later, he crossed the finish line. It was one of the most exhausting, emotional and inspiring things I've ever experienced.
More than 800 runners started this year's "Race Across the Sky," yet less than half finished. The runners leave Leadville, CO, elevation 10,151 feet, at 4:00 am, and run 50 miles out, then trace their steps 50 miles back, ascending Hope Pass at 12,600 feet both coming and going. With 15,600 feet of total elevation gain, this race is some serious sh*t.
Aside from the sheer pride I felt in watching Rob accomplish this feat — his first-ever attempt at this grueling distance —I learned some valuable lessons in Leadville:
It is entirely possible to be the fittest you have ever been, after the age of 50.

The strength of the human spirit is immeasurable.

We are all so much stronger than we think we are, regardless of our age

It is possible to be a world-class athlete on a vegan diet (yes, Rob is vegan).

It is endurable to go a few days with only minutes of sleep and morsels of food.

Confidence is a practice — we must try new things and challenge ourselves, to learn to believe in ourselves.
In case you're wondering — Rob is 54, and feels fitter and more in control of his life now than he was in his 20s and 30s, proving that it's never too late to make that change.
I'm knocking on the door of 53 myself, and while I'm pretty sure I'll never attempt anything of this magnitude, after Leadville I not only have the utmost confidence in what Rob can accomplish, I also have a newfound belief in myself.
"Each time we face our fear, we gain strength, courage, and confidence in the doing." Theodore Roosevelt.
A practice for cultivating confidence
Visualize success. If you think you will fail, you likely will.

Throw out the 'age card.' It really is just a number. You can make changes regardless of whether you are in your twenties or 50 and beyond.

Affirm yourself. Rather than telling yourself you are getting too old, out of shape and not good enough, how about, "I am full of potential, comfortable in my own body and beautiful inside and out." Say it and write until you mean it.

Do something that scares you, every day. The juice of life lies outside of our comfort zone.

Set the conditions for inevitable success. This is a major tenant of my coaching programs — I help my clients learn to set themselves up for success. Often, we sabotage ourselves without even realizing it.

Set a goal that will stretch you, but one that is also attainable. Not many of us care to run 100 miles, but how about signing up for a 5k, a charity dog walk or committing to a week without sugar?
Stuck? Reach out! Coaching might be the nudge you need to accomplish your goals and feel more confident than ever before.
Go for it!
Schedule your free breakthrough session here.